Welcome to William Marvin Fine Art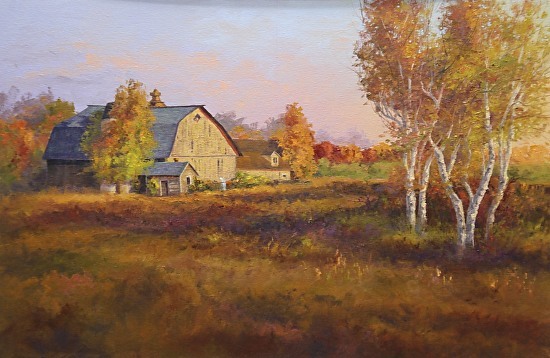 My goal as a contemporary artist is to become well-rounded in the following areas: landscape painting, the still life, and as a portrait artist. My landscapes begin en pleinair because painting from the actual scene improves the power of composition and adds to the clarity of color. The sketches are then developed into larger paintings in the studio.
Still life painting has provided an opportunity to experiment with concept, color, and brushwork. Ordinary objects can be transformed into sophisticated symbols when seen in a new light. The design of the arrangement can be sometimes complex or breathtaking in its simplicity but always enchanting by the fluidity of brushstokes.
My challenge as a portrait artist is to find the true character of the individuals behind the photo or quick sketch. Exploring the group dynamic in a family portrait or coaxing out the personality of a reluctant teen is demanding yet very satisfying. Innovation in lighting and the setting whether indoors or out is the key to creating a memorable family heirloom.