Welcome to William Marvin Fine Art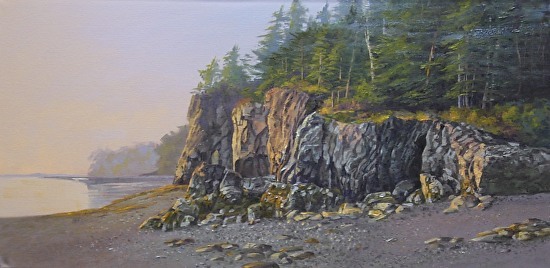 I invite you to come inside and let me share some of the things that are important to me. Three things were very apparent to me growing up; a love of wide open spaces, luscious color, and an appreciation for interesting calligraphy. Landscape painting, for me, brings them all together. I have been fortunate to experience sunlight slowly revealing the color and subtle textures of prairie grasslands, oceans striking rocky cliffs, and dusk quietly descending over the Sierras of the high desert. These breathtaking experiences have brought a deep sense of humility and awe that I've tried to capture in my paintings.

Conveying a personal feeling about a chosen subject takes some quiet contemplation before that first brushstroke touches the canvas. Whether I'm painting a still life of found objects or a portrait of a friend, I must identify that unique ingredient, that spark, that begins the creative process and will sustain my interest until the painting is completed. There is always a story behind a painting's beginning, a narrative that the observer can feel or perhaps invent on their own. These paintings have been a life long journey for me and I hope you enjoy walking in my footsteps.